Friendly societies - An introduction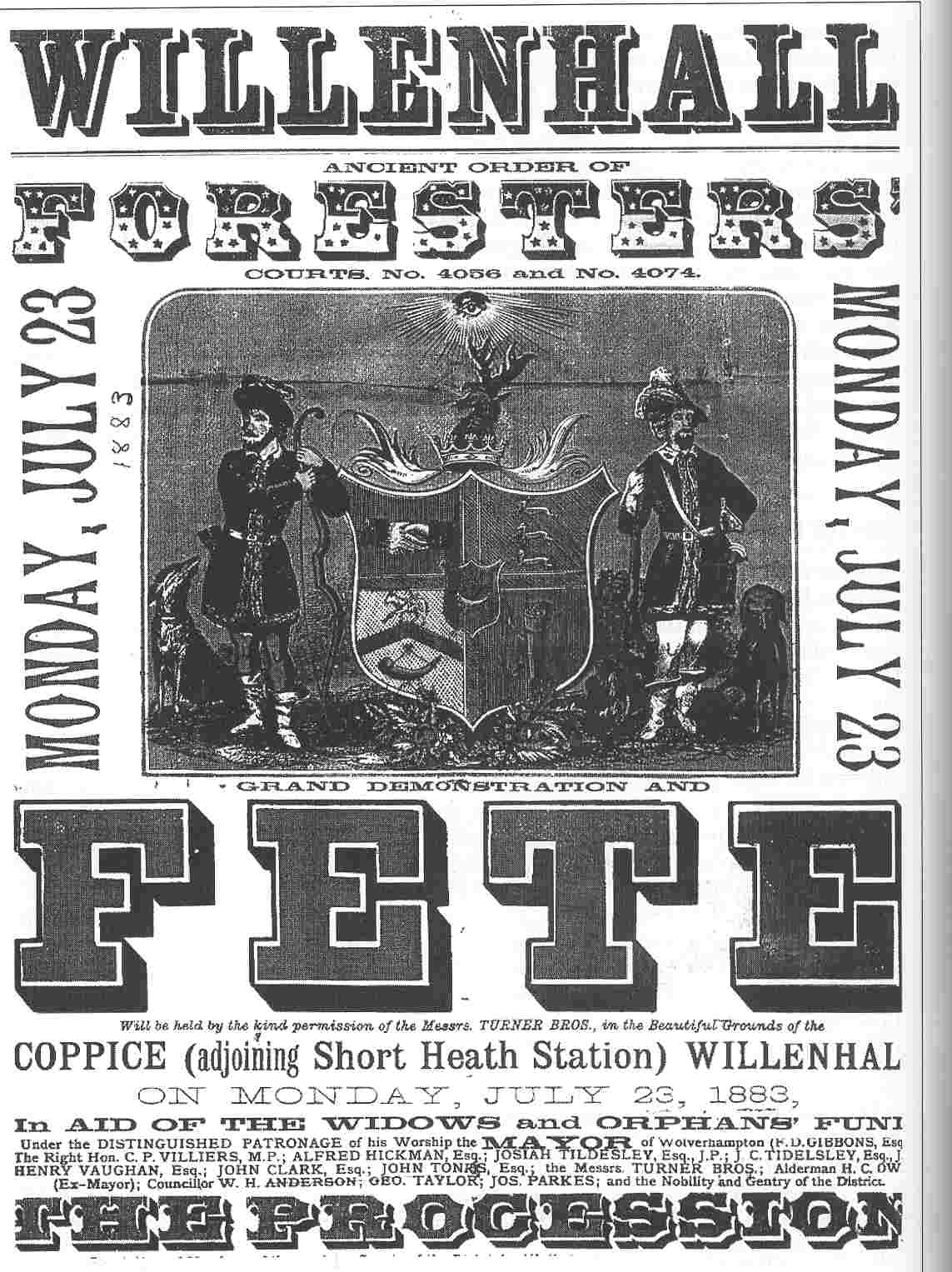 Sorry, this section is still under construction. When building has been completed visitors will find a short history of friendly societies, an introduction to the records and where to find them (with appropriate links), together with a list of Parliamentary Papers between 1800 and 1949 which relate to the societies.
In the mean time why not visit the web site of the Friendly Societies Research Group where you can find out more about this neglected aspect of British history.
And if you are family historian, the FFHS has published a fine guide to Friendly Society Records by Roger Logan, you can order a copy here.
Willenhall fete in aid of the Foresters's Widows and Orphans Fund, 1883
Copyright 2001. All rights reserved.